Environmental legislation is complex and very strict. Analysis and frequent inspections of all activities i likely to affect the integrity or cause contamination of the same is required.
It counts with the most advanced analytical techniques and extensive experience in using them.
Laboratorio Biosalud staff has high technical competence, together with its "know how", allow you to deliver innovative solutions with high quality and maintaining competitive prices for our customers.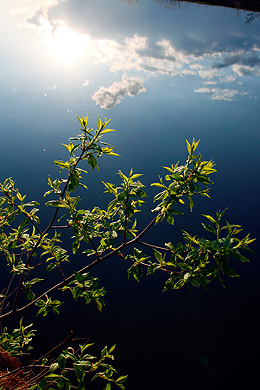 Type of services:
Analysis of water for human consumption (RD 140/2003)
Analysis of Inland Waters
Initial analysis of uptake and springs
Irrigation water analysis
Pool Water analysis (RD742 / 2013)
Bathing water analysis
Legionella control analysis (RD 865/2003)
Bottled water analysis (RD 1798/2010)
Analysis of wastewater and leachate
Analysis of reclaimed water (RD 1620/2007)
Control of water treatment facilities
Discharge control as authorized by simple pouring or integrated
Flow measurement
In situ measurements
Soil analysis
Analysis of sewage sludge for agricultural use
Analysis of Compost
Analysis Gasóleos
Performing Manual of drinking water management
Protocol Implementation of self-pools
Output Management: SINAC
Technical assistance in purification systems.
Interpretation of analytical results, reporting, monitoring and annual summaries
Inspection discharges
Agricultural preliminary status reports and additional contaminated soils (RD 9/2005)
For any other services please contact us, we will help you.