Laboratorio BIOSALUD has a highly qualified and experienced, capable of providing effective solutions in the development and implementation of systems of quality management, environment, safety and health at work and food safety equipment, providing utilization and profitability It expected from the investment made in the certification of management systems or products.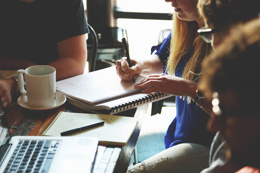 In order to improve the performance of the activities of our clients, Laboratory BIOSALUD provides training tailored to each organization, carrying out an individualized study of the needs and making available the necessary means for quality, environmental management, safety and health at work and food safety are a daily reality fully integrated into the day, bringing added value to those involved in the production processes of the organization
Type of services:
UNE-EN ISO 9001: Systems Quality Management.
Q Tourism.
UNE 158101: Services for the promotion of personal autonomy.
UNE 1750001-1: Quality service for small businesses.
MARKED CE: Technical harmonization and conformity assessment of products.
FSC chain of custody.
UNE-EN ISO 14001: Environmental management systems.
OSHAS 18001: Management Systems of safety and health at work.
UNE-EN ISO 22000: Food Management Systems
BRC: British Retail Consortium.
IFS: International Food Standard.
Supplier audits.
Implementation of product certification systems.
Outsourcing
Comprehensive management of HACCP systems
Consulting commissioning analytical methods
Validation of analytical methods
Equipment calibration
Implementation and monitoring: UNE-EN-ISO 17025
Internal audits of Management Systems
GMP: Good Manufacturing Practices
Maintenance Management Systems
For any other services please contact us, we will help you.